Multi-Span Modern Agriculture Plant Green House
A)It is a kind of economical greenhouse,
B)It is welcomed by the users with graceful curve form and low cost.
.
Advantages:
1.

Frame of hot dip galvanized steel pipe

2.

It is single span or single tunnel

3.

it only has steel structure and film cover, but some people also install sunshade system, warming system, cooling system, irrigation system, lighting system and control system

4.

planting vegetable, for example, tomato, cucumber, peper, chilli, leaf vegetable, etc.

5.

Good at keeping warm

6.

planting flower./planting fruits./soilless culture

7.

Ventilation by sidewall openings covered by insect nets and roll- up curtains,
manually or electrically operated

8.

Suitable for all climate conditions and adaptable to any type of landscap


Can add below systems:(Depend on customers' request)
| | |
| --- | --- |
| | Cooling and heating system |
| | Irrigation system |
| | Ventilation system |
| | Fertilization system |
| | Shading system |
| | Benches |



B)Cover material(
Agri Film House)
The top cover material is 8-15 silk PO film. The outer of it has the function of uv protection and the inner of it has the function of preventing from the sets of dew. According to the needs of customers, the sides of the greenhouse can be reinstituted
.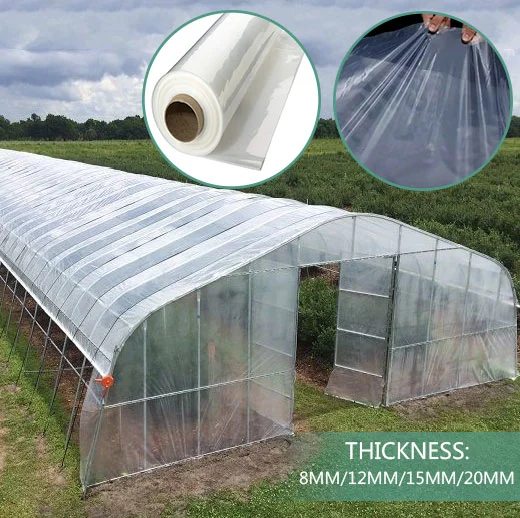 C)Our factory:
Qingzhou XinHe Greenhouse
horticu
ltu
re Co
., LTD is a professional company
which sets
greenhouse
and supporting facility
design,
manufacture
and
research&development in one.
The major products include
flower market
greenhouses, planting greenhouses,
aquaculture
greenhouses, livestock
breeding
greenhouses, ecological
restaurant
greenhouses, glasshouses, spherical greenhouses, sunlight-plate greenhouses,
photovoltaic solar energy greenhouses, thin film
greenhouses and corresponding accessories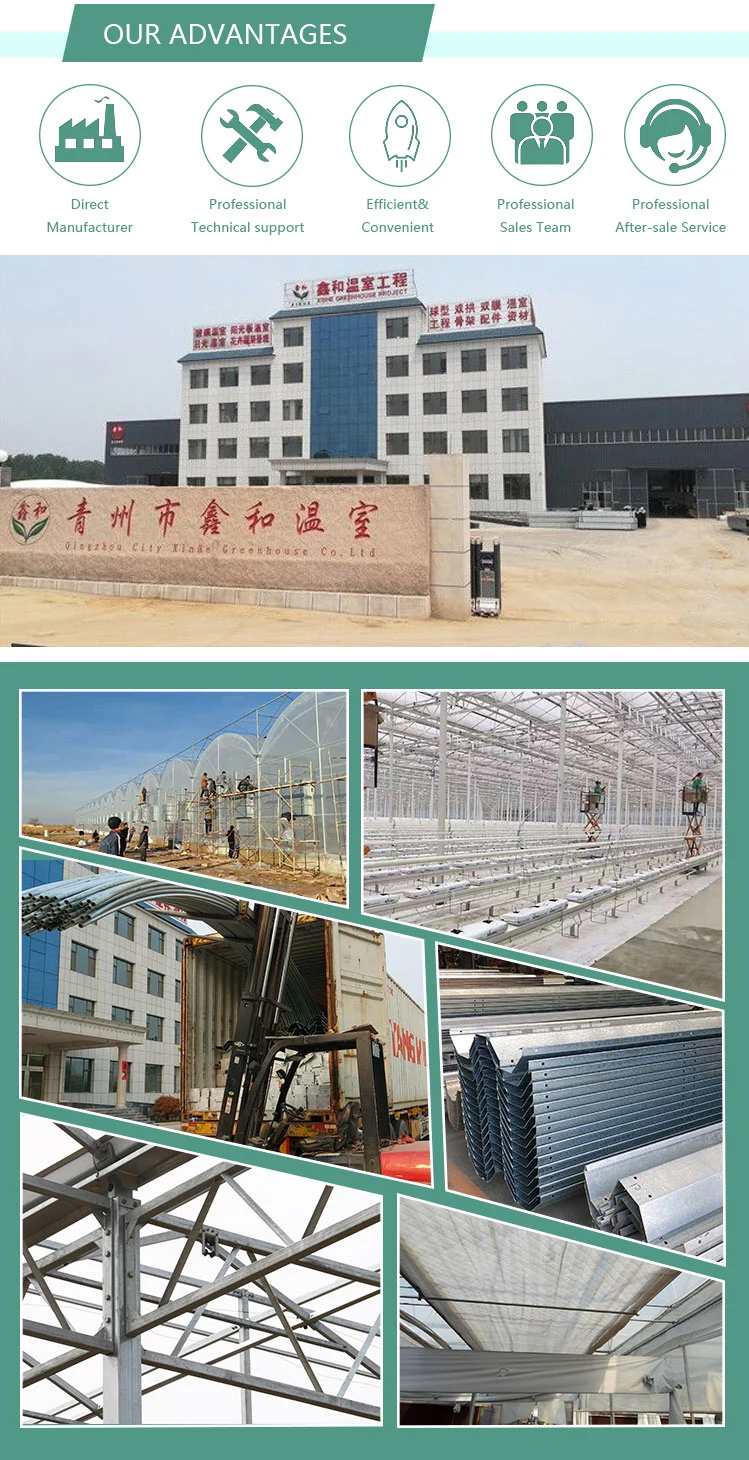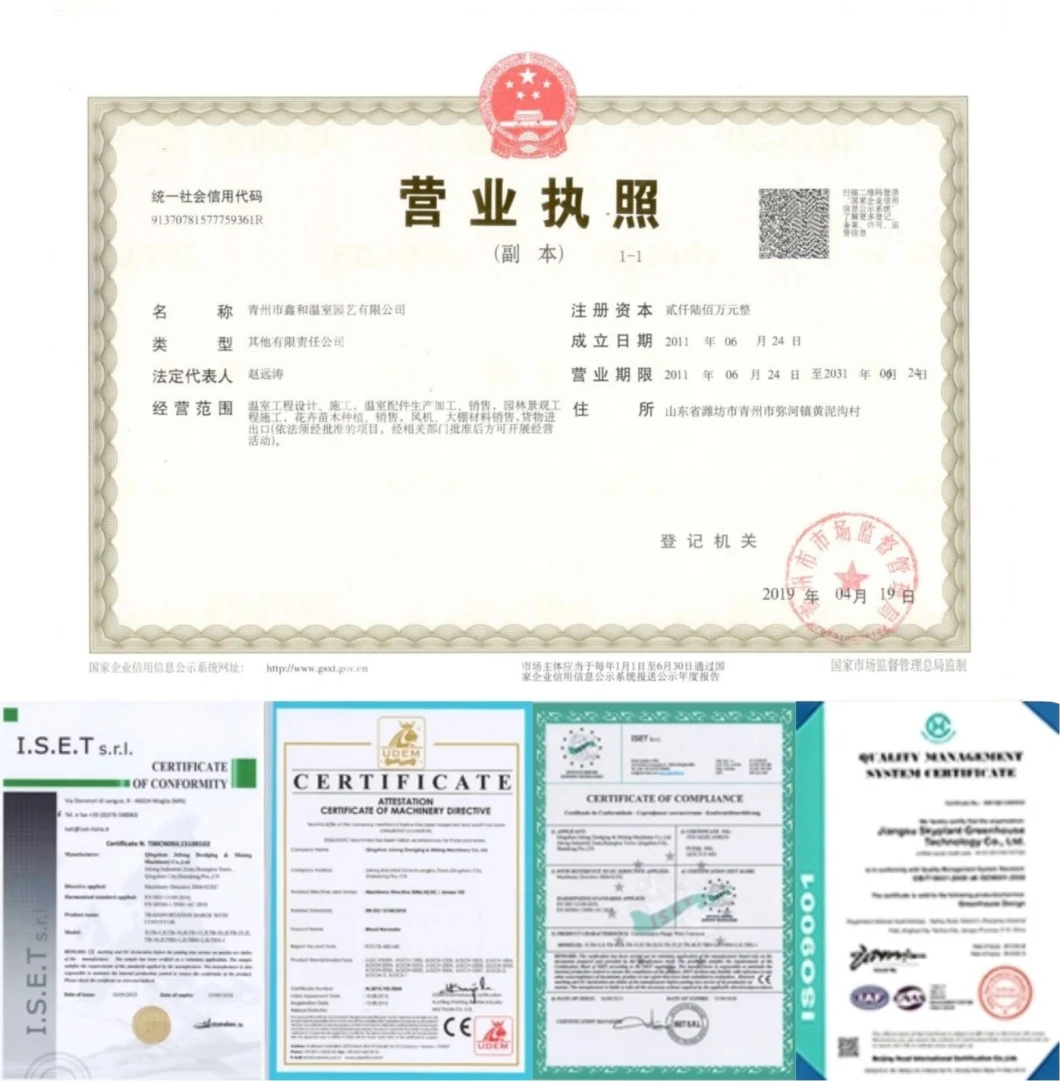 D)Technical list:
BRAND

Xinhe

Agri Film House

Span

6m/8m

Gutter height

4m/6m

Covering

PO/PE film(0.15mm)

Wind load

0.45KN/M2

Snow load

0.4KN/M2

Greenhouse column

30 years

Greenhouse accessory

10 years

Polycarbonate sheet

(6mm/8mm/10mm)

10 years

Inside shadow system

5 years

Outside shadow system

5 years

Inside heat-insulation system

5 years

Exhust fan

6 years

Cooling pad

4 years
E)
Agri Film House
Greenhouse parts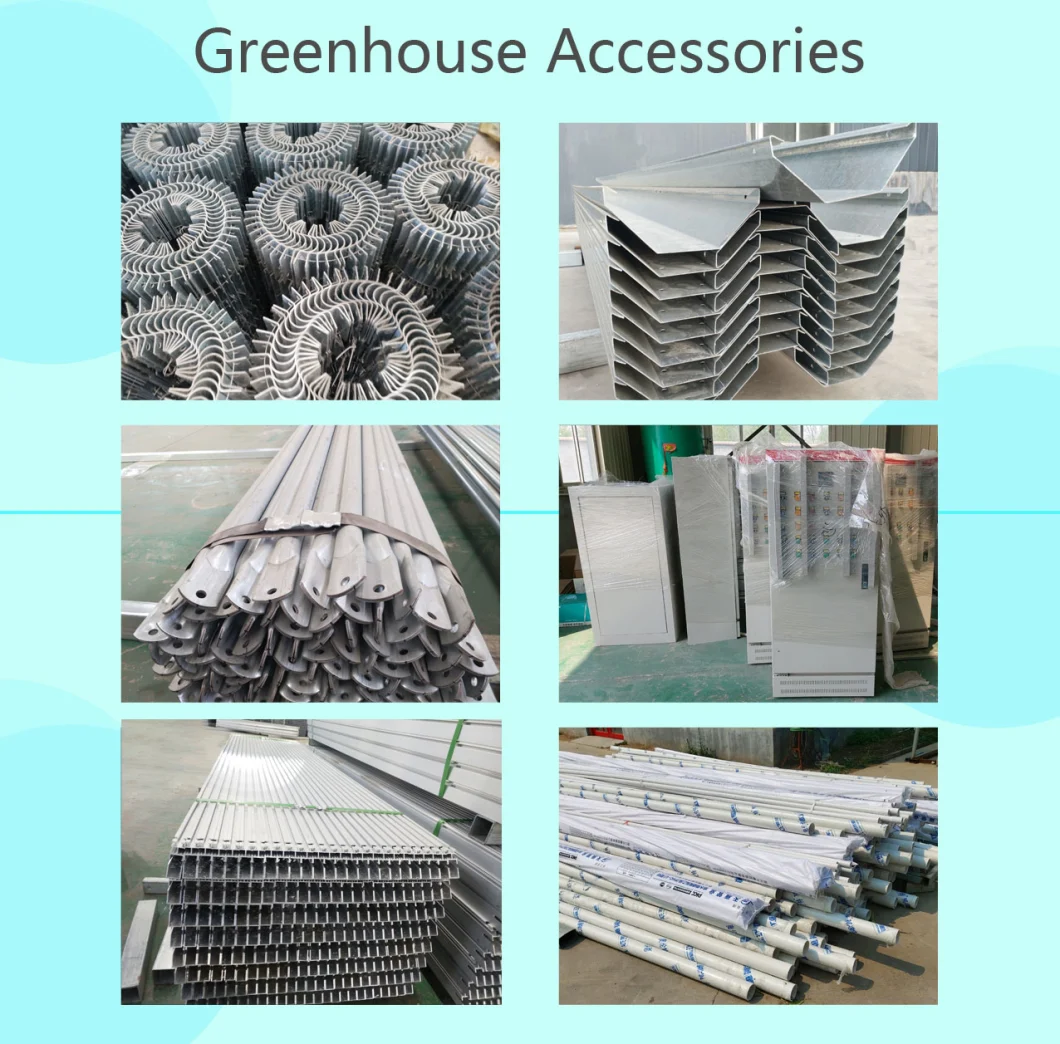 F)Packing&Shipping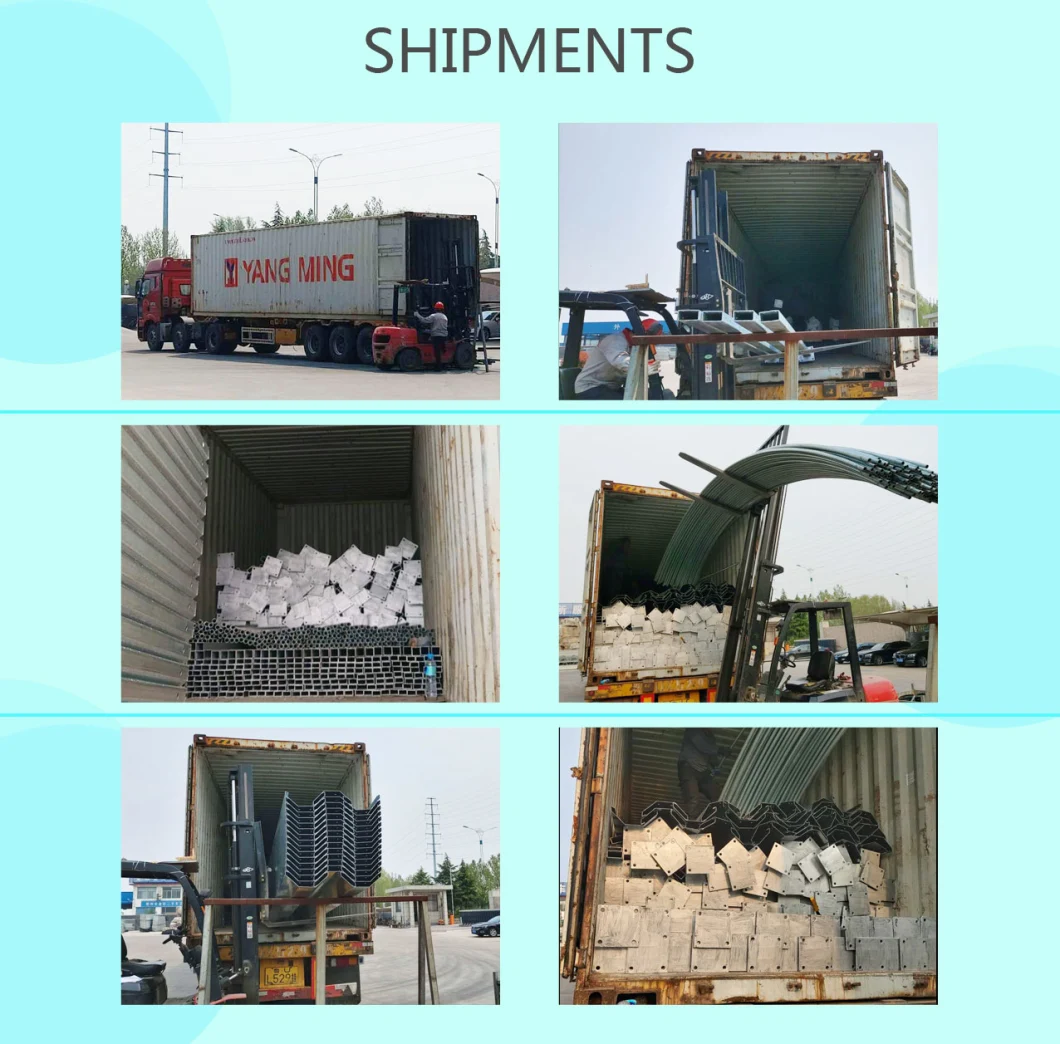 K)FAQ
1.
How long is the warranty period?

Different parts have different warranty, usually the electric machine guarantee 1 year, the steel structure 5years, glass 1 year, sunshade net 2-3 years, etc.

2.
Is your company foreign trade company or manufacturer?

We are manufacturer

.

3.
Can you supply sample?

Small parts can be supplied, but you should pay the express.

4.
Small parts can be supplied, but you should pay the express.

Our company can give greenhouse design according to your land and plan after deposit. And we can give simple drawing before signing contract.

5.
How to install greenhouse ?

-First we prepare the material and export.
-After your customs clearing, we send 2-4 engineers or all workers to guide to install.
-If you want to save money, we only send engineers, and you match local workers. If you think it is hard to do, we also can send engineers and workers to install for you.

6.
When installing, what cost should we pay?

Our engineers and workers visas and round-trip tickets, their foods and accommodation, their communication
More information and pictures,please contact Lala!