A Typed hotsale Net Base plastic flower pot with good water drainage function
different color and sizes for your choice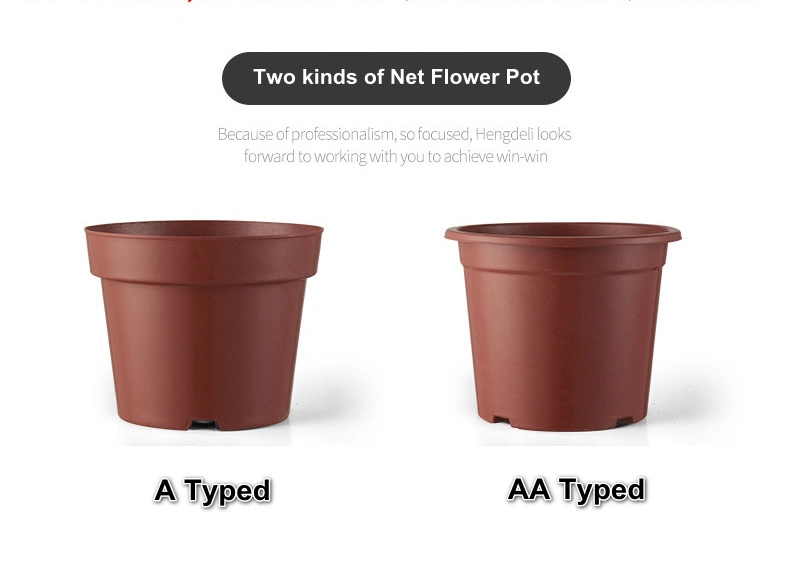 Thin Small Base Net Pot
This type of nursery flower pot has good water drainage function, net base.
A Type Plastic flower pot is small and light, it is good for small flower nursery and growing.
A type and AA Type has different edges, other function is the same.
Colored flower pot is only for some small sizes. Big ones are only the brown kind.
Flower pot cannot be customized, so please select the sizes from the following data sheets.
MOQ is small for each kind, but price will be much different if to buy more.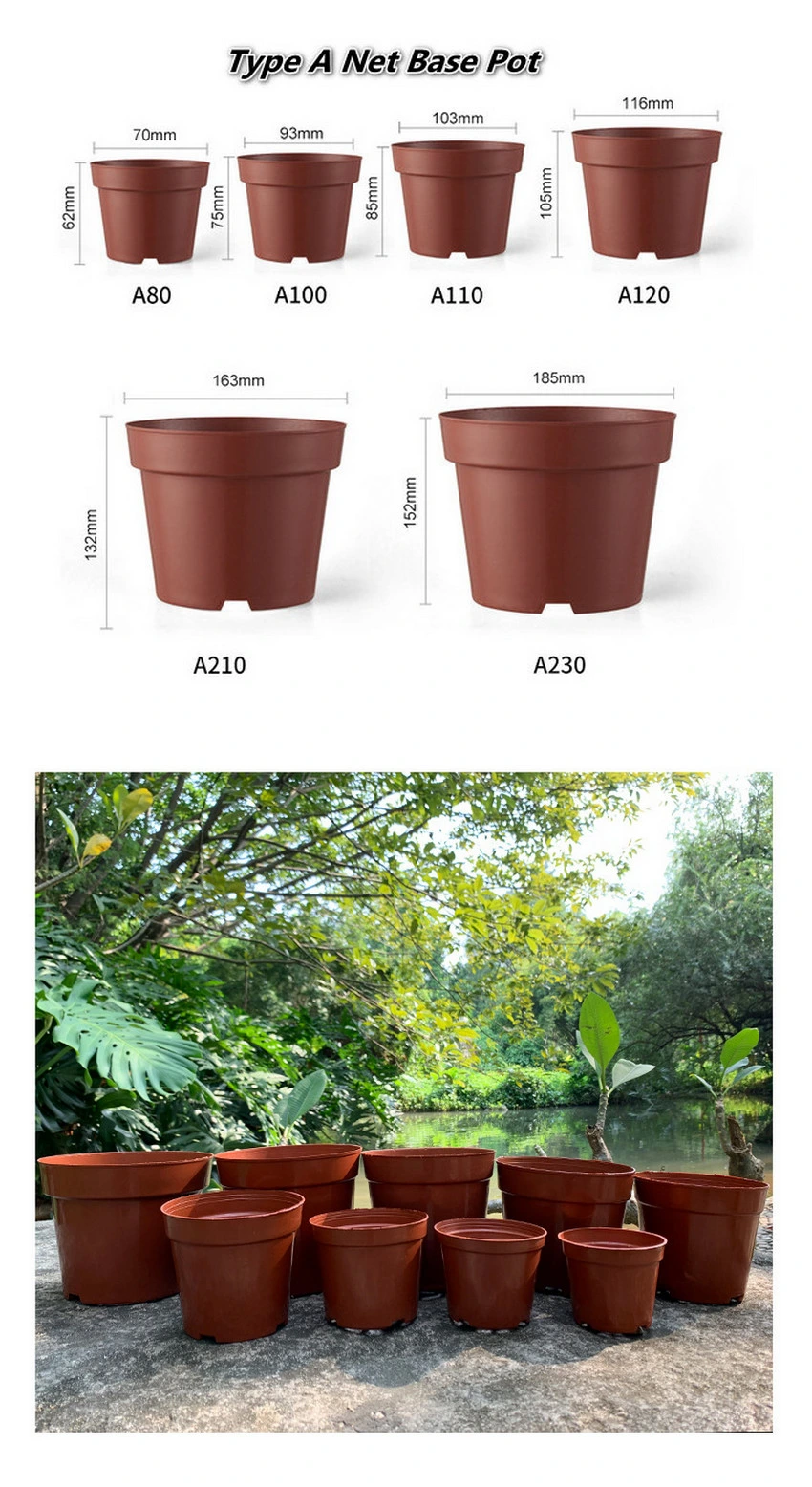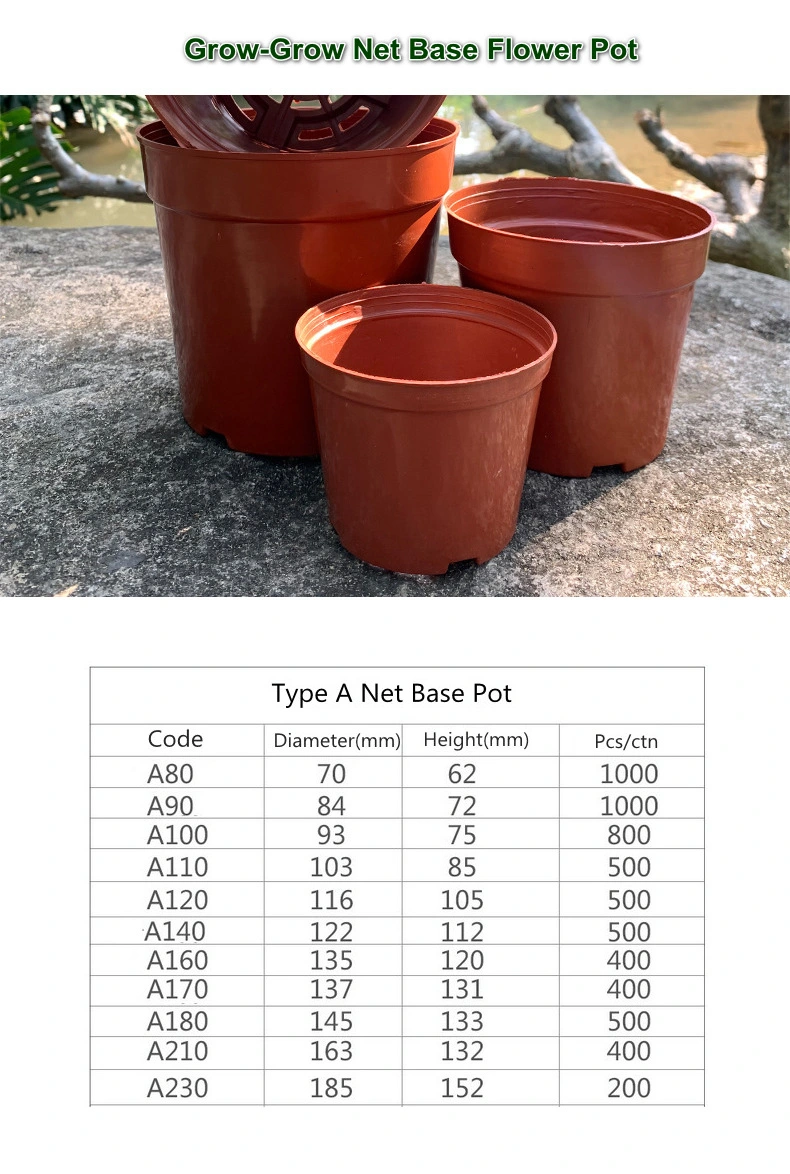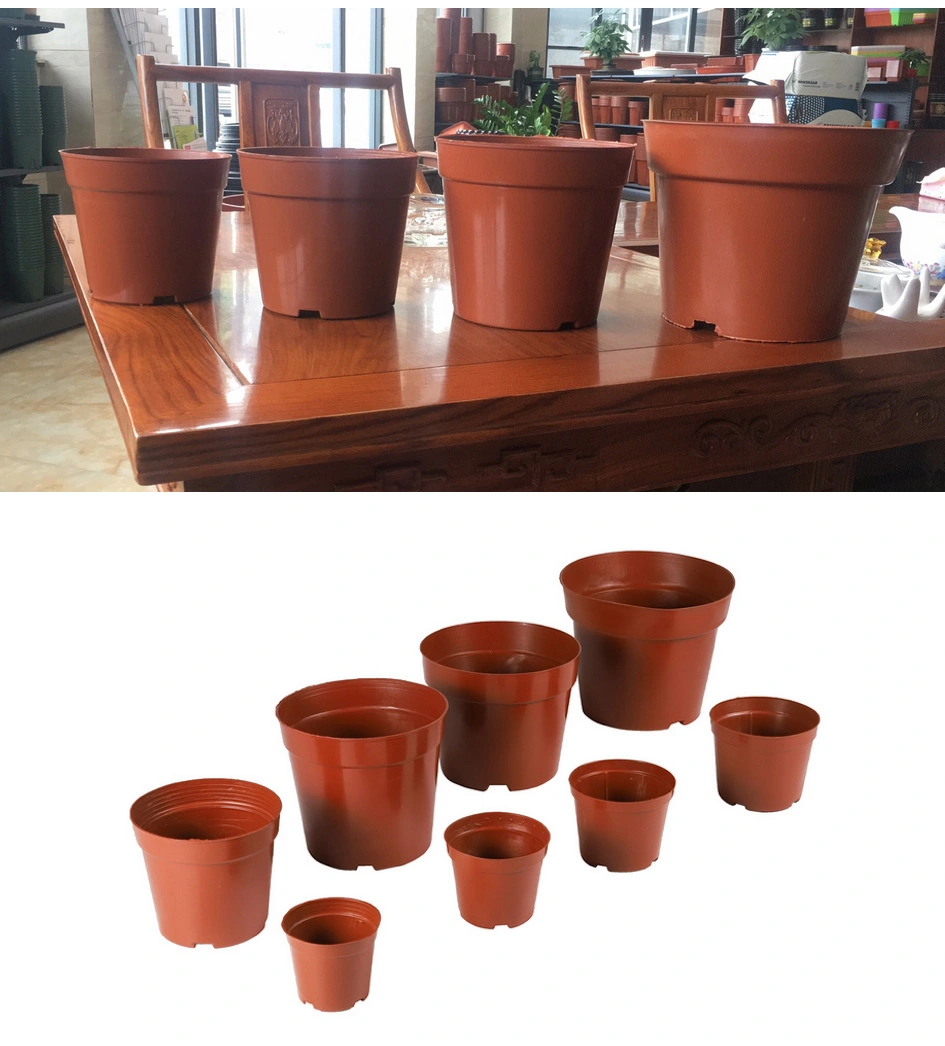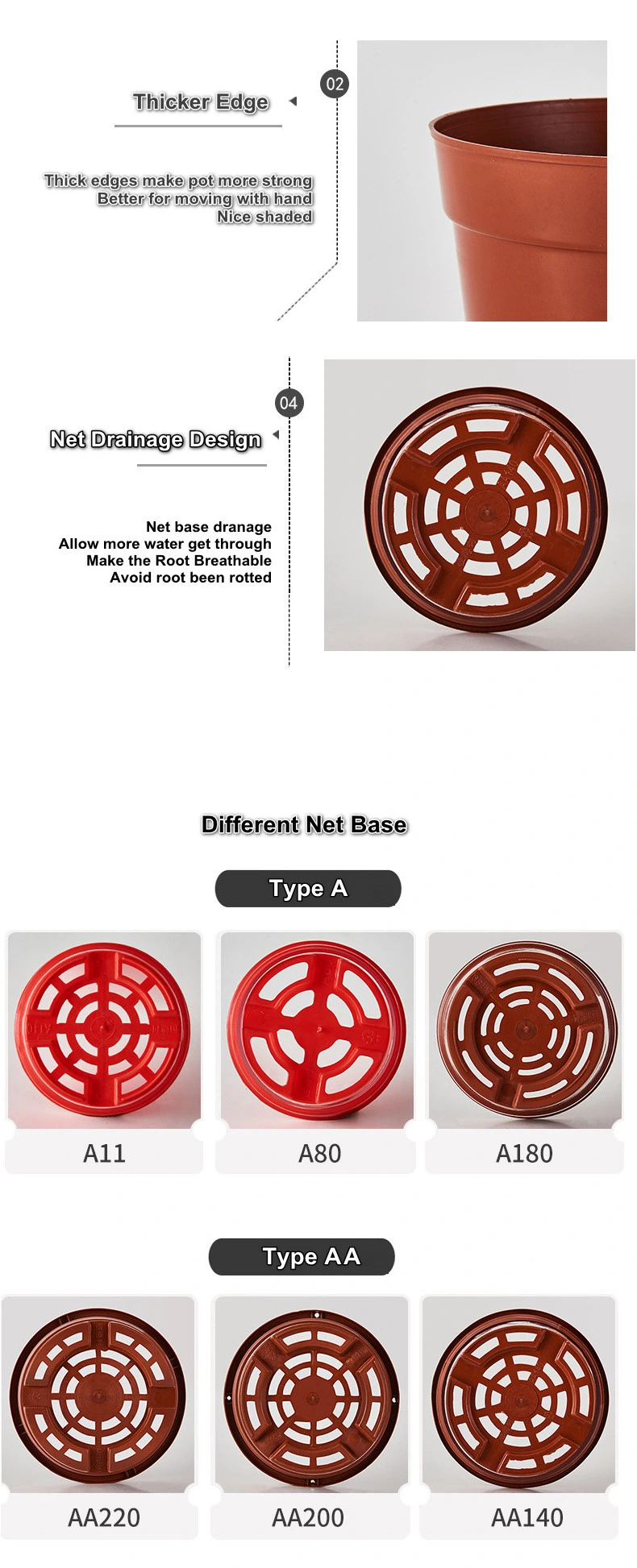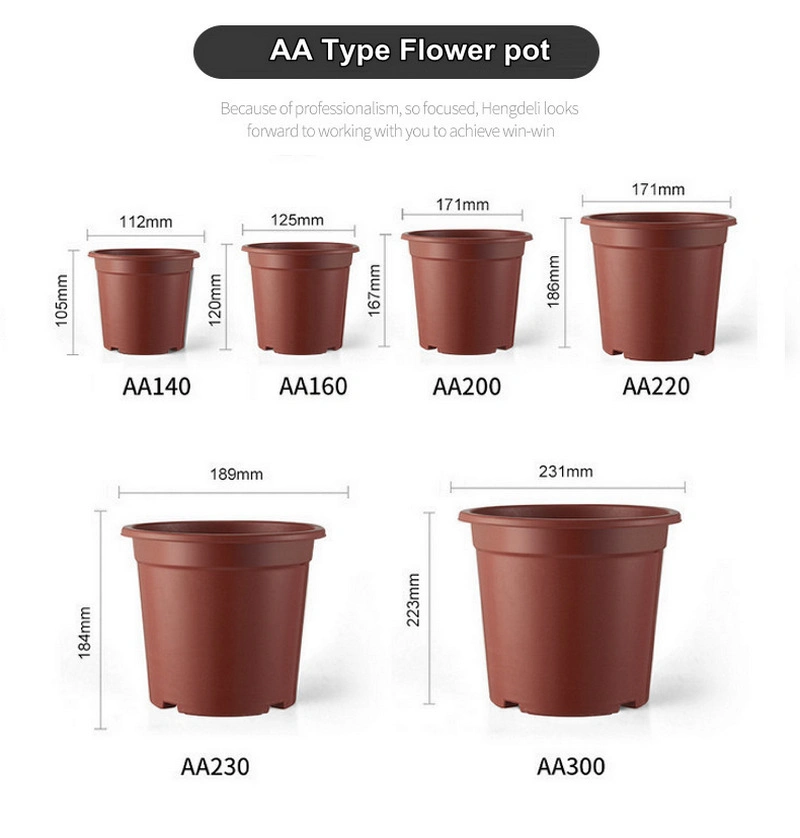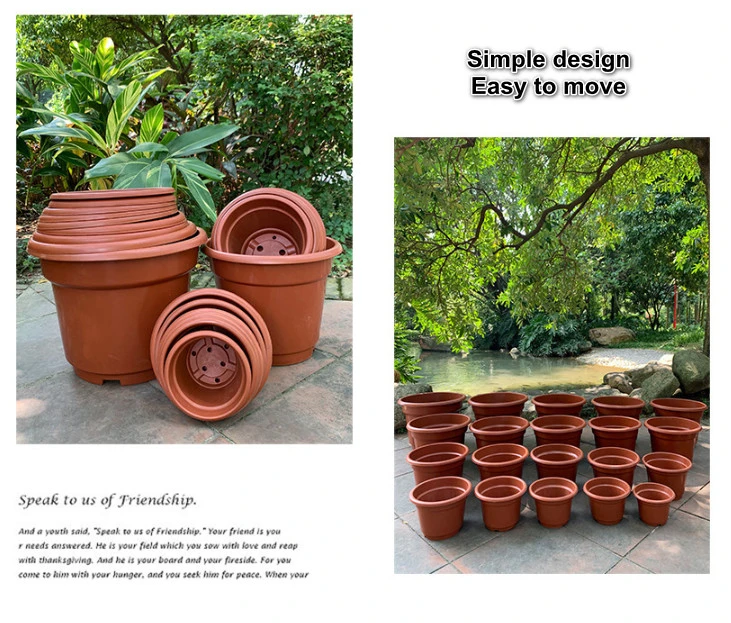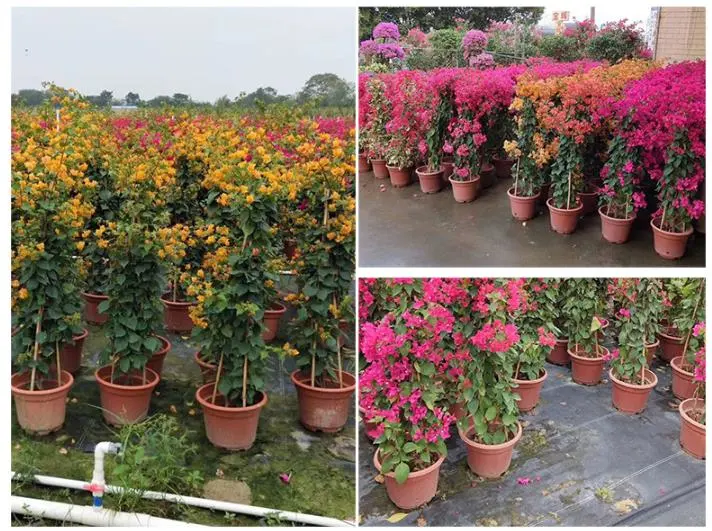 If you have a big demand of the flower pots, you should have a auto soil filling machine, which is very necessary to save your worker's job.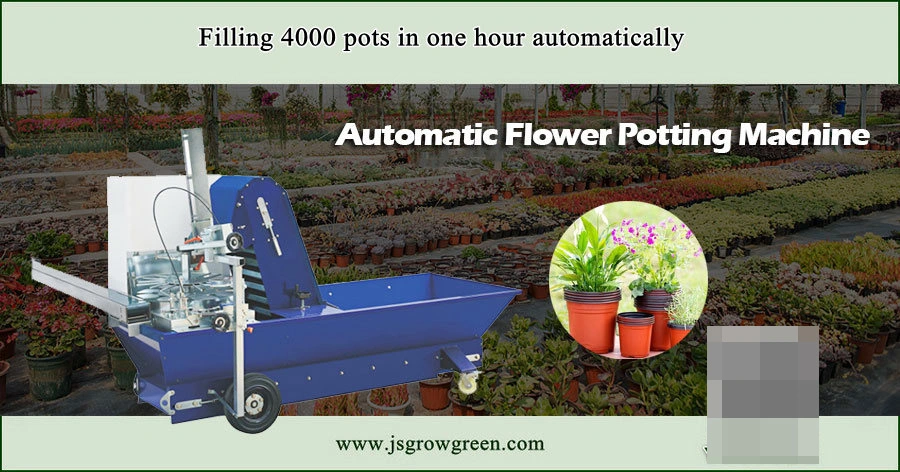 For more plant pots, please visit home page in made-in-china, thank you!