Uses :
-perfect for those clean -ups after a storm,pruning or just processing general gardening wastes chips.
-Creating mulch for garden plants and trees for conserving water.
Product Description:
1.Rotor
At the heart of the BX Chipper is an oversize heavy duty rotor and reversible chipping blades. The large diameter rotor has a faster tip speed for improved chipping action and the heavy gauge steel keeps your momentum to power through 6" diameter tree trunks logs.
2.Blades
The double-edged knives are made by precision cut tool steel and hardened.
3.Air Vents
Blowing force is maximized with air intake vents on the side of the chipper. Air enters through the vents and powers the chips out the chute up to 20 feet.
4.Twig Breaker Blower Paddles
Behind the blades are blower paddles with integrated twig breakers designed for greater output force and smaller chips exiting the machine.
5.Adjustable Chute
The dischage chute can swivel 360 degrees and the top deflector adjusts the distance.
6.Hydraulic Feed Hopper
Maximize your chipping with the aggressive hydraulic feed hopper. Chipping becomes effortless when you let the rotating teeth do all the work. As the brush is fed into the chipper, you can be ready with the next piece.
Technical Specifications: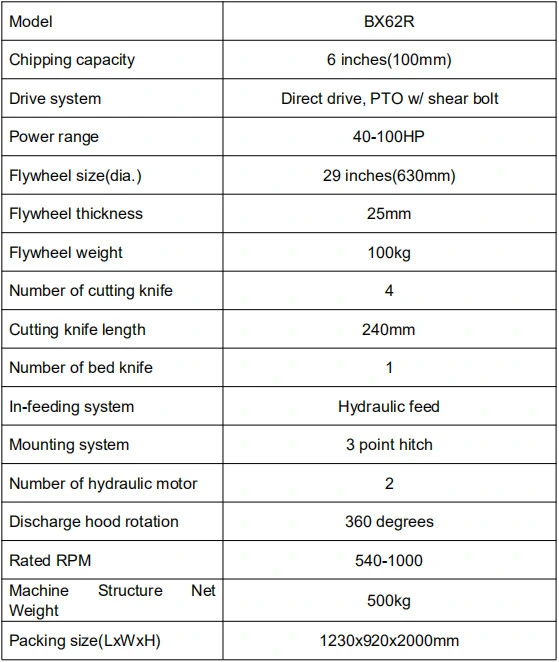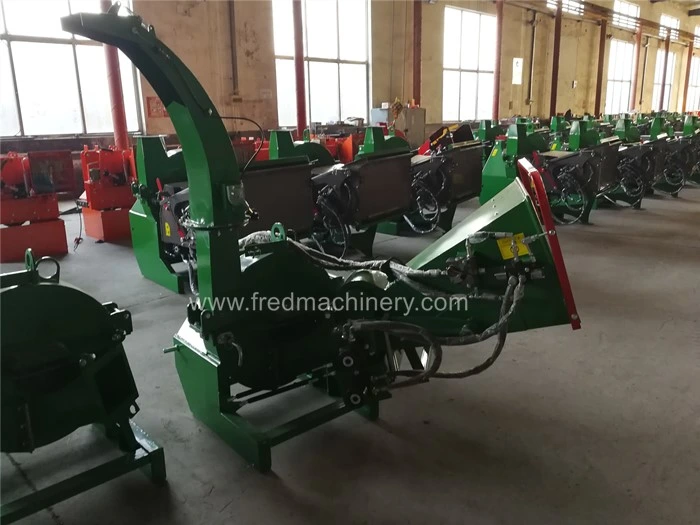 FAQ